Chalani Winchester

Sire: Silverthorn Shotgun
Dam: Barsham Sunaround

1 Nov 2016, Bay colt, blaze & hind socks.

Very typey Heritage Australian Stock Horse colt. Giant overtracking walk, athletic and balanced canter, with super ability to reach his hind leg underneath himself. Winchester has a lovely calm disposition and is easy to train. He has the right aptitude for Challenges or Working Equitation, the looks for the ASH show ring and the athleticism to play high level polo/polocrosse (or go jumping, or any other athletic pursuit).

His pedigree contains some great Haydon polo bloodlines. His sire Silverthorn Shotgun is a highly well performed stallion in the ASH show ring, with many successful progeny in a range of performance and show activities. Dam has produced several show winners/general riding horses with nice temperaments.

Winchester is ASH Sire Registered, with all genetic testing results clear. He is very well mannered and you would not know he is a colt to handle and work with. He could also be gelded if preferred. Winchester has been broken in by Colin Byron during autumn/winter 2019, doing trails, road and beach rides as well as arena training. Attended his first show November 2019 and was very well behaved, taking home Champion ASH Hack and Working ASH. He is ready to go on with an experienced rider.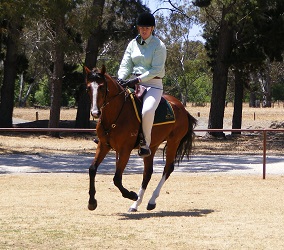 You Tube Video: https://www.youtube.com/watch?v=kQbnXIDss_k

$8000. Mature 15.1-2hh.