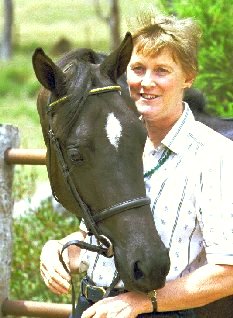 Jeanette Gower is a foremost authority on horse colour genetics, a respected judge and an equine studies lecturer. She owns the very successful Chalani Australian Stock Horse Stud in South Australia. Jeanette is available for lecture tours & clinics.
"Jeanette's book Horse Colour Explained is very, very good. I was given the privilege of checking this book out at an early stage and I became very proud of the fact that the best book on horse colour genetics had been written by an Australian. This book is very accurate, completely up to date and beautifully illustrated with colour photos."
Don Burke Burke's Backyard, Popular Australian TV Show.
---
More than just a colour genetics book – essential reading for every breeder and equine enthusiast. A necessity for Breed Association, Veterinary and Horse Husbandry libraries. Every page is packed with information. Destined to be referred to over and over again.